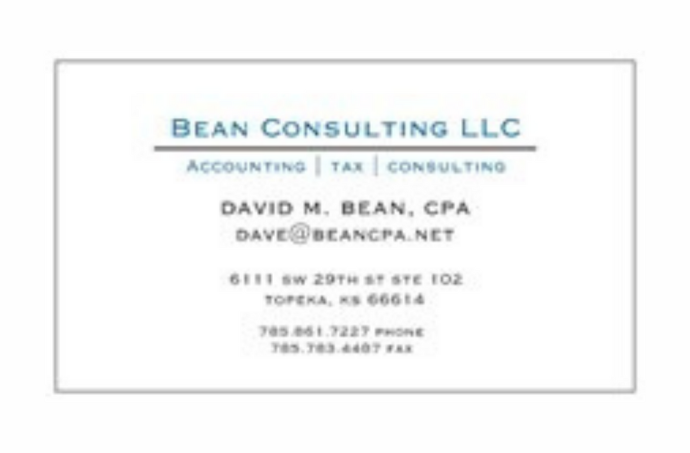 Tax Accountant
Hiring Organization:
Bean Consulting LLC
Contact Info:
Name: DAVE BEAN
Email: DAVE@BEANCPA.NET
Phone: 7858617227

Job Description:

Topeka CPA Firm seeking energetic and progressive individual with at least 5 years of Public Accounting experience.
CPA license preferred but not mandatory. Salary $70,000-$80,000+, dependent upon experience.
Duties will included income tax preparation for Businesses and Individuals, financial statement preparation, payroll, sales tax, and other client services as needed.
Flexible work environment available. Benefits offered including health insurance, retirement plan/matching.
Please email resume to dave@beancpa.net or call Dave at 785-861-7227.