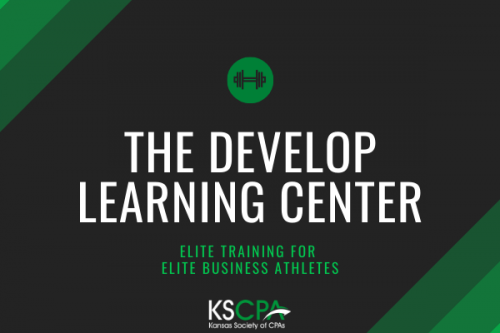 As a component of our Accounting Career Kick-Start program and continuation of the INSPIRE Business Camp, the Develop Learning Center (DLC) is an online gamification learning and mentoring epicenter with training for the best, most vibrant college and career journey. They say …It's what you do before the season starts that makes a champion!
Self-paced levels
Earn digital badges
Earn scholarships
3 tiered mentoring
Automatic internship opportunities
Contact Us To Get Started


Tell me more!
Below is a snapshot of the early leadership and communication skills training you can look forward to. As a bonus, you will earn digital badges and at least $500 in scholarships towards your college accounting education as you progress through the program! It's a win-win, especially since this training is FREE and will give you exposure to prominent accounting business employers in Kansas!


Clinch the win and contact us to get started!
Together we will contribute to your success.