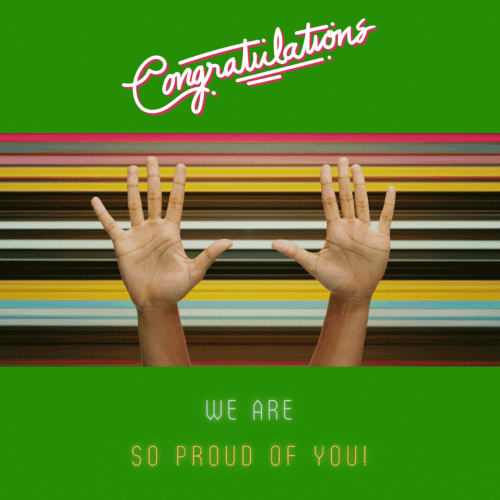 CPA Exam Passers, here at the Kansas Society of CPAs, we are beyond proud of you for choosing to take a giant step forward and open the door to new opportunities in your career! As you start to figure out your next steps, please know we are here to help guide you and make it simple and fun.
Find your spark and light the way to a bright accounting career path!
Network with other young professionals, mentors, and cutting-edge accounting thought leaders.
Participate in fun and engaging member activities and career development opportunities.
Contribute to conversations and collaborate with peers via the SPARK peer group.
Join the Conversation or an Upcoming Event!

Contact Us About Your Personalized Access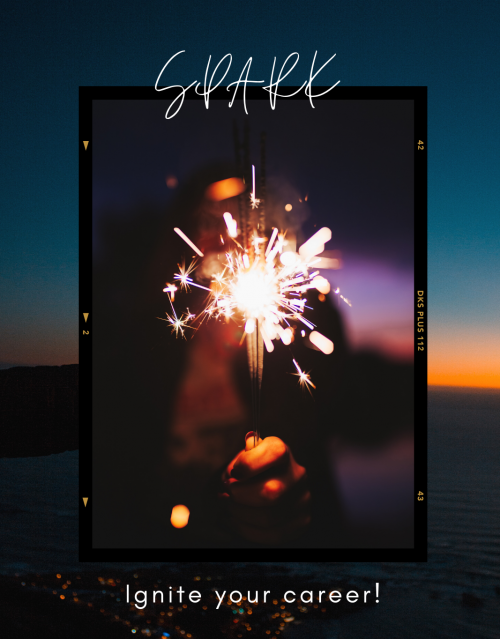 AICPA Chairman Bill Pirolli welcomes new CPAs.
Your State CPA Society (the KSCPA) + International Association (the AICPA) = A Powerful Community of CPAs!
CPA Exam Passers in Kansas
2019 - 2022
| First Name | Last Name | Year |
| --- | --- | --- |
| Nicole | Alvarado-Bailey | 2022 |
| Brady | Anderson | 2022 |
| April | Berry | 2022 |
| Randall | Brumm | 2022 |
| Fernando | Corpus | 2022 |
| Timothy | Deitchler | 2022 |
| Kara | Dewey | 2022 |
| Hai | Dinh | 2022 |
| Andrew | Dombeck | 2022 |
| Chase | Donovan | 2022 |
| Daniel | Erickson | 2022 |
| Brandon | Fahsholtz | 2022 |
| Mason | Harwood | 2022 |
| Molly | Hendrix | 2022 |
| Katelyn | Hodge | 2022 |
| Jodi | Jensen | 2022 |
| William | Lewis | 2022 |
| Nichole | Moss | 2022 |
| Kris | Nguyen | 2022 |
| Carly | Odell | 2022 |
| Andrew | Otting | 2022 |
| Melissa | Pennington | 2022 |
| Haley | Peterson | 2022 |
| Breanna | Redding | 2022 |
| Hailey | Robinson | 2022 |
| Matthew | Sander | 2022 |
| Aaron | Schmelzle | 2022 |
| Sarah | Scott | 2022 |
| Tylor | Shepherd | 2022 |
| Dallas | Stackhouse | 2022 |
| Whitney | Stevens | 2022 |
| Jessica | Stoker | 2022 |
| Shannon | Sunday | 2022 |
| Kosten | Ward | 2022 |
| Caleb | Weins | 2022 |
| Nicholas | Wherrit | 2022 |
| Colby | Woods | 2022 |
| Koal | Artzer | 2021 |
| Deborah | Baker | 2021 |
| Brett | Bauer | 2021 |
| Jacob | Berven | 2021 |
| Anna | Beyer | 2021 |
| Adam | Bisnette | 2021 |
| Matthew | Bolte | 2021 |
| Aimee | Burch | 2021 |
| Anna | Carl | 2021 |
| Elizabeth | Carter | 2021 |
| Jerod | Chaffin | 2021 |
| Melissa | Cisneros | 2021 |
| Nicole | Curtis | 2021 |
| Tiffany | Cutting | 2021 |
| Troy | Dewey | 2021 |
| Kenneth | Diec | 2021 |
| Eric | Dunham | 2021 |
| Michael | Emley | 2021 |
| Madison | Farr | 2021 |
| Asher | Gilliland | 2021 |
| Emma | Goodhart | 2021 |
| Tatum | Graves | 2021 |
| Laura | Hageman | 2021 |
| Philip | Hamilton | 2021 |
| Melissa | Hamilton | 2021 |
| Danielle | Haskin | 2021 |
| Libby | Hill | 2021 |
| David | Hodge | 2021 |
| Nathan | Hoffman | 2021 |
| Shari | Humbard | 2021 |
| Lucas | Jacobsen | 2021 |
| Kattie | Jenik | 2021 |
| Nicole | Jones | 2021 |
| Patrick | Kelly | 2021 |
| Jason | Kuehl | 2021 |
| Brittany | Labenz | 2021 |
| Tanner | Lanterman | 2021 |
| Suzanna | Lanza | 2021 |
| Brielle | McArthur | 2021 |
| Trystan | Mies | 2021 |
| Erin | Miller | 2021 |
| Whitney | Moeder | 2021 |
| Zachary | Montgomery | 2021 |
| Tanner | New | 2021 |
| Kris | Nguyen | 2021 |
| Melissa | Ogleby | 2021 |
| Ryan | Palmer | 2021 |
| Naomi | Payne | 2021 |
| Megan | Peters | 2021 |
| Bruce | Pinedo | 2021 |
| Blake | Ramey | 2021 |
| Ryan | Rathert | 2021 |
| Ashley | Rietcheck | 2021 |
| Ashley | Rosenbaum | 2021 |
| Brooklyn | Sager | 2021 |
| Jordan | Schmitz | 2021 |
| Collin | Sharp | 2021 |
| Trae | Shelton | 2021 |
| Olessya | Solovev | 2021 |
| Chaney | Stallbaumer | 2021 |
| Connor | Stanley | 2021 |
| Jacob | Stark | 2021 |
| Kaden | Stein | 2021 |
| Peyton | Strobel | 2021 |
| Rachael | Tearney | 2021 |
| Jordan | Thimesch | 2021 |
| Taryn | Thomas | 2021 |
| Michelle | Vaught | 2021 |
| Dayana | Viveros | 2021 |
| Bush | Vo | 2021 |
| Brandy | Wilson | 2021 |
| Shannon | Wroble | 2021 |
| Michelle | Anderson | 2020 |
| Jayna | Bertholf | 2020 |
| Brooke | Blaes | 2020 |
| Shay | Brown | 2020 |
| Tara | Bunker | 2020 |
| Matthew | Busey | 2020 |
| Colton | Castelli | 2020 |
| Drew | Clarke | 2020 |
| Micheal | Day | 2020 |
| Jacob | Dickey | 2020 |
| Jared | Douglas | 2020 |
| Ashley | Eberhart | 2020 |
| Drake | Evans | 2020 |
| Sarah | Fielding | 2020 |
| Cory | Fischman | 2020 |
| Allie | Frisbie | 2020 |
| Jenna | Garcia | 2020 |
| Elliot | Gassman | 2020 |
| Andrea | Gates | 2020 |
| Courtney | Geist | 2020 |
| Baron | Green | 2020 |
| Isaac | Han | 2020 |
| Victoria | Hendren | 2020 |
| Luke | Hohl | 2020 |
| Lauren | Janzer | 2020 |
| Linzy | Kaniper | 2020 |
| Joshua | Karlin | 2020 |
| Lanae | LaBonte | 2020 |
| Daniel | Laverentz | 2020 |
| Chadrick | Lind | 2020 |
| Manuel | Marroquin | 2020 |
| Kyle | Meyer | 2020 |
| Jordan | Ortega | 2020 |
| Lucas | Palenske | 2020 |
| Valeria | Rosales-Toca | 2020 |
| Alyssa | Schultejans | 2020 |
| Michelle | Sims | 2020 |
| Melissa | Stallbaumer | 2020 |
| Abby | Stueder | 2020 |
| Natalie | Talley | 2020 |
| Lindsay | Thompson | 2020 |
| Hallie | Webel | 2020 |
| Samantha | Whiston | 2020 |
| Logan | Winter | 2020 |
| Chloe | Zimmerman | 2020 |
| Stacey | Anderson | 2019 |
| Cindy | Avalos | 2019 |
| Kayl | Barkley | 2019 |
| Anders | Berggren | 2019 |
| Kaylie | Berkley | 2019 |
| Aubrey | Berning | 2019 |
| Joshua | Bohnenblust | 2019 |
| Janet | Bordewick | 2019 |
| Logan | Bullinger | 2019 |
| Daniel | Buxie | 2019 |
| Eli | Camp | 2019 |
| Bryce | Campbell | 2019 |
| Daniel | Carrasco, Jr. | 2019 |
| Kelsey | Case | 2019 |
| Michael | Chalfant | 2019 |
| Sarah | Christensen | 2019 |
| Andrea | Contreras-Gallego | 2019 |
| Courtney | Cooke | 2019 |
| Todd | Cravens | 2019 |
| Alexis | Crispin | 2019 |
| Roxane Teixeira | De Magalhaes | 2019 |
| Michael | Dolan | 2019 |
| Lindsey | Downey | 2019 |
| Brandon | Ebeck | 2019 |
| Jennifer | Edwards | 2019 |
| Onyekachukwu | Ehie | 2019 |
| Sarah | Finks-Rollin | 2019 |
| Andrea | Forbes | 2019 |
| Matthew | Frank | 2019 |
| Marcos | Garcia-Contreras | 2019 |
| Elizabeth | Giorgianni | 2019 |
| Zachary | Glover | 2019 |
| Traci | Goddard | 2019 |
| Wesley | Goforth | 2019 |
| Trevor | Groundwater | 2019 |
| Shane | Harper | 2019 |
| Kathleen | Helmly | 2019 |
| Andrew | Hill | 2019 |
| Levi | Holmes | 2019 |
| Morgan | Hood | 2019 |
| Hannah | Howard | 2019 |
| Clayton | Hubbell | 2019 |
| Melissa | Ille | 2019 |
| Rhett | Johnston, Jr. | 2019 |
| Jill | Kearney | 2019 |
| Spencer | Kent | 2019 |
| Alina | Keow | 2019 |
| Christine | Kirchner | 2019 |
| Matthew | Kloos | 2019 |
| Ashley | Knoll | 2019 |
| Kyle | Koch | 2019 |
| Jacob | Kujath | 2019 |
| Oscar | Lemus | 2019 |
| Cody | Lewis | 2019 |
| Amber | Logan | 2019 |
| Jaynie | Lorance | 2019 |
| Ashley | Maddox | 2019 |
| Caroline | Martinez | 2019 |
| David | McAdam | 2019 |
| Maureen | McCafferty | 2019 |
| Daniela | Meier | 2019 |
| Michael | Milazzo | 2019 |
| Zachary | Moats | 2019 |
| Eric | Moore | 2019 |
| Jenell | Mulsow | 2019 |
| Rachel | Nowak | 2019 |
| Michael | Off | 2019 |
| Martin | Ormiston | 2019 |
| Naitik | Patel | 2019 |
| Alexander | Phelps | 2019 |
| Meghan | Piere | 2019 |
| Brianne | Porter | 2019 |
| Kyle | Preston | 2019 |
| Samantha | Randle | 2019 |
| Jacob | Rausch | 2019 |
| Hillary | Richards | 2019 |
| Andrew | Robben | 2019 |
| Staci | Schroeder | 2019 |
| Jessica | Sedam | 2019 |
| Grace | Sewell-Magott | 2019 |
| Matthew | Shelton | 2019 |
| ShaLynn | Shepherd | 2019 |
| Trenton | Simon | 2019 |
| Monica | Smith | 2019 |
| Adam | Smith | 2019 |
| Connor | Smith | 2019 |
| Kaylyn | Spencer | 2019 |
| Alison | Stabenow | 2019 |
| Melissa | Stephens | 2019 |
| Daniel | Thompson | 2019 |
| Diana | Thorston | 2019 |
| Robert | Toole | 2019 |
| Michael | Utt | 2019 |
| Jessica | Walles | 2019 |
| Frank | Weber | 2019 |
| Louis | Williams | 2019 |
| Haley | Winter | 2019 |
| Tyler | Wooldridge | 2019 |
| Jason | Yakel | 2019 |
| Chloe | Zimmerman | 2019 |