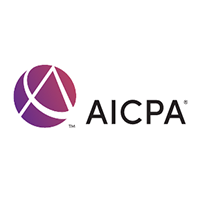 Thanks for the Feedback — Lessons in Giving and Receiving Feedback
This session will cover the three types of feedback, the barriers to receiving good feedback, and how we can be empowered to seek feedback for our ...
6/28/2022 9:00am - 10:00am | Online | AICPA
Members: $65.00, Non-members: $76.00
CPE Categories: Personal Development (limited to 30%) (1 CPE)
Description
Feedback is essential to development
Whether we realize it or not, we are constantly giving and receiving feedback. Sometimes we dread it or dismiss it. But even if feedback is ill-timed, unfair or downright mean, we can use it for growth.
Instructor: Rebekah Brown
Target Audience
CPAs, Accountants, finance professionals
-@ Anyone who gives or receives feedback
-@ Everyone
Course Objectives
@ Identify the three Types of feedback and Recognize the degree to which you personally need each one
-@ Recognize the barriers and Blind spots that can get in the way of receiving feedback well
-@ Identify common mistakes made when giving feedback
-@ Discover how Using the SBI Method can help you give and receive feedback better
Subjects
@ Definition of feedback
-@ Types of feedback
-@ Emotions triggered by feedback
-@ barriers to feedback
-@ how to be comfortable with being uncomfortable
-@ Blind spots
-@ SBI Method