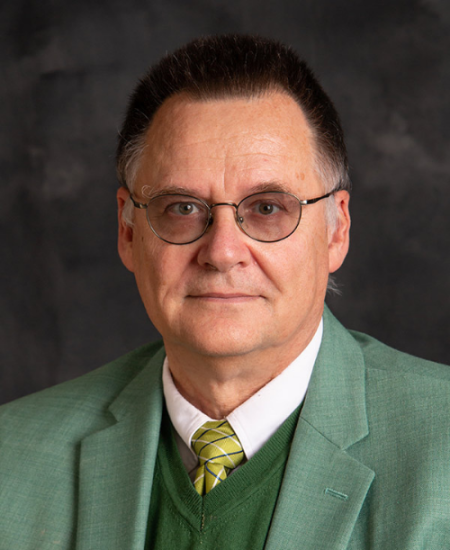 8 Takeaways From My Summer Internship
September 30, 2021
This summer, I had the opportunity to return to my roots as a staff accountant in a CPA firm. My summer "internship" was with Knudsen, Monroe & Company, LLC. in Newton, Kansas. My contact with the firm was Daryl Wedel, a former student, and managing partner. I wanted to re-experience being an auditor (I had not participated in an attest engagement in about five years). I worked tax seasons for over 40 years for several different practices, most recently working for another former student Bryce Wichert in his sole practitioner tax practice in Hillsboro, Kansas. Through both these experiences, here are some things I need to remind myself as I step back into the classroom working with college students.
One: Starting From Scratch Is Intimidating.
I still remember my first day at the firm; everything was new. Using their software, logging in to the system, getting into the building without setting off the alarm, and understanding their administrative systems reminded me that coming into new situations can be disquieting.
It took a while to become acquainted with everyone in the office. From previous experience working for a Knudsen, Monroe & Company, LLC. audit client and having had Daryl and another employee as former students, I knew several members of the firm. As an introvert, I needed to step out of my comfort zone to become acquainted with the people in the office I did not know. People who were strangers made it a point to stick their head in my workspace and introduced themselves, something I greatly appreciated.
I wanted something productive to do that first day, something that helped the firm accomplish the summer goals they had for me. When I asked for something, I appreciated that they found work for me to do right away and turned me loose. I appreciated the partners' willingness to let me dive right in. I also appreciated their patience in allowing me to ask the occasional dumb question. Knudsen, Monroe & Company, LLC. supervisors provided reassurance and encouragement, important actions when a new employee is working on something for the first time.
I appreciated that the partners trusted me to find my way. They let me learn from my mistakes. I am sure I was not the most efficient person in the office, but I was always thanked for the work I completed. Encouraging people is important. Employees want to succeed and do well, and having success shortly after being hired helps the employee gain confidence and increases retention.
Two: As a new person, don't be afraid to take initiative, offer help, seeing it as an opportunity to learn.
As I mentioned before, the first day I got there, I wanted something to do. I wanted to help them get tasks done. I remember several times going to individual partners asking for work and them accommodating me. Letting people know that you are willing to help with projects does a couple of things. It gives you experience and a chance to contribute in ways you might not get to otherwise. It can help others get work done sooner than it might have because you offered to help.
Most of the engagements I worked on this summer were in an industry I was unfamiliar with. I had worked on audits with similar reporting standards, but there were nuances to these engagements that I had not worked on before. Consequently, I learned a lot about the industry, the clients, and the issues faced by clients' management. It reminded me that taking the initiative and asking questions are essential, especially when working on the unfamiliar.
Give your input when asked. Don't be afraid to speak up. What you have to say might be the key to solving a problem. What you contribute may be crucial to the project's success. I spoke at a KSCPA conference on the new leasing standard. The firm had some clients that required implementation of the standard during my summer work experience. I was able to help with that process because I was available and knowledgeable.
When you have a question, ask for help. I needed coaching on some software features I had not used before or had forgotten how to use. I also had some questions about the firm's work paper documentation procedures. Reviewing prior year's working papers and asking questions helped me understand the process and procedures I was tasked to complete.
When someone asks for help, be helpful. I am sure it was frustrating to see me standing outside an office door when someone was deep into a project, me with a question about how to do something or how an issue needed resolving. Yet repeatedly, partners and staff were willing to come to my aid and helped me get through whatever concern I had so I could complete my work.
Three: Take correction graciously and actively seek feedback.
Respect your colleagues and be gracious and helpful. As a college professor, you get used to having students in your class, directing their learning, and evaluating their progress. This summer, I had my work reviewed by people I had in class. When someone I had in class just five years ago reviewed a financial statement I had prepared and returned with a list of things that needed changing; it was a bit humbling. My former student was courteous while reviewing the required changes with me but admitted it seemed strange critiquing my work. I appreciated her honesty, and we joked around about the tables being turned.
Another example is an audit I worked on for one of the partners. After she reviewed my work, I received a 2-page single-spaced list of things that the partner wanted me to be aware of as I did work for her in the future. She was gracious and helpful, pointing out things that needed changing. I appreciated her welcoming attitude.
The other thing I appreciated about my experience was the regard the people I worked with had for me and my work experience. I wasn't an ordinary college intern. I had audit and tax experience, working in public accounting full and part-time for over 40 years. In addition, I had a prior working relationship with the firm having worked for one of their audit clients. Even though I was new to their systems, processes and my lack of experience with their clients, they never made me feel disrespected.
Four: Have a collaborative spirit.
Auditing is a collaborative venture. Asking each other questions, discussing items we were working on, reviewing a work paper from last year with a colleague, and trying to discern what the work paper was trying to accomplish are situations that demonstrated collaboration. As a collaborative venture, providing each other help when a colleague is struggling improves efficiency and effectiveness. There were times when talking through an engagement issue with a colleague was helpful.
Five: Follow directions, use examples, and draw connections.
Firm procedures required an audit staff meeting to go over the upcoming audit engagement schedule and the requirements of each job. The meeting I participated in was helpful, allowing me to see the scheduling of each engagement, acquainting me with the clients, identifying the engagement requirements and my responsibilities.
For someone like me who was unfamiliar with firms' clients, the programs and prior year working papers proved a helpful tool helping me orient myself with the clients and the work I was going to perform. The other thing the prior year's papers helped me understand was the nature of the industry and the issues faced when doing their financial reporting. The prior year's papers and the overview at the planning meeting helped me make connections between the different parts of the engagements that proved invaluable.
The other thing those papers demonstrated was how the work had been done in the past and the expectation for the work I was to do. Understanding what was on the papers helped me grasp the audit objective the work paper was supporting. It also helped me know what to look for as I completed the work.
Six: Work hard, do your best.
I was impressed with was the effort and commitment to excellence I saw this summer. Starting with senior management, there was a work ethic noticed by all staff. Additionally, that work ethic inspired commitment from staff throughout the organization. Staff was willing to work extra hours to meet deadlines. Partners and staff put in the time necessary to get projects done when they were due.
Everyone not only worked hard, but their work also demonstrated a commitment to excellence. They added value to the engagement as they performed their work. Helping clients solve issues and identifying ways their organizations could function more efficiently adds value.
Some of the audit clients were in leadership transition. Partners and senior staff did a good job helping client management understand potential pitfalls and issues they face. For example, pandemic funding might affect current and future engagements by forcing a single audit. Making clients aware of these issues helps clients plan for future contingencies.
Seven: Show up.
During my first couple of weeks working for the firm, I wondered if I had made the right decision to accept the position for the summer. Everything was new. New systems, new colleagues, and new software, everywhere I turned, I had to learn something new. Not being completely familiar with what was expected, I was uneasy for a while. However, I had committed to the managing partner that I would be available and would do my best to help them complete the work they needed this summer. There were days when I felt like I just showed up. When that happened, I asked for things to do to help with the engagements performed during the summer. The partners were gracious and found work that was helpful and kept me busy. This showed me that sometimes, simply being available is what it takes to contribute to the firm. It doesn't matter how capable you are; in some instances, showing up and being ready to assist may be the single greatest attribute you have.
Eight: Be Yourself.
My Myers/Briggs personality evaluation indicates that I am an introvert. I am disquieted in a crowd of strangers, but my personality comes out as I connect with people. Everyone at the office was friendly and welcoming; however, I initially gravitated toward people I had a previous relationship with. After about three weeks, I became more comfortable with colleagues, systems, and processes. I began to enjoy the work and the people I worked with. My personality began to show. We joked about the radishes in my lunch every day, discussed what I do in my college job, and had people ask questions about the people and events in my life.
The other thing I appreciated was the integrity, character, and faith I saw in the office. I appreciated the testimony partners and staff demonstrated in their relationships with each other and clients. That is the single most significant impression I have of the people I worked for this summer. For example, while at a client, we had the opportunity to listen, pray, demonstrate concern for an audit client's accountant as two of her family members were having surgery that week. You could tell what we did and said was deeply appreciated. We, as CPAs, have the privilege of supporting clients in times of crisis and difficulty while filling the role of trusted advisor.
In Conclusion
These are eight takeaways from my summer working for Knudsen, Monroe & Company, LLC. I don't know that any of these eight things are earthshakingly profound, but they reminded me and reinforced that CPAs are a serving profession. Accounting professionals want to make a difference in the lives of the stakeholders they meet. CPAs serve in many different ways, with honesty, integrity, and professionalism central to our service.
I want to thank my friends at Knudsen, Monroe & Company, LLC. for the opportunity to work this summer, reconnecting me with being a practicing CPA during audit season. If you are in higher education and get the opportunity to do this, take advantage of it, you will learn a lot.
The Ignite blog is an official publication of the Kansas Society of CPAs, Copyright 2021.

THANK YOU TO OUR SPONSORS & PARTNERS IN ACCOUNTING EXCELLENCE!
Would you like to showcase your business by sponsoring the Ignite blog? Click here for more information.