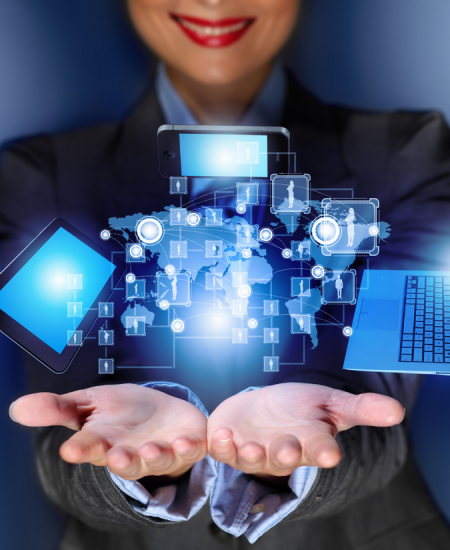 Accounting Firm Technology: 7 Solutions You Need
July 13, 2022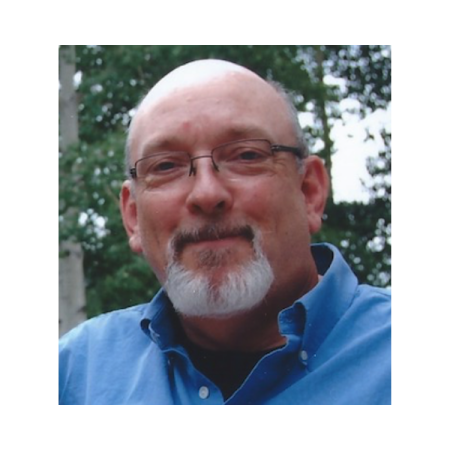 A KSCPA Ignite Blog by:
Richard Heffernan, CPA Charge
It's been almost four decades since accounting software was widely embraced and utilized by the public and professionals alike. How has technology impacted accounting in the years since? As the demands on the industry have evolved, accounting technology solutions are more vital than ever in helping accounting professionals improve performance across every aspect of the business.
It doesn't matter if you work at a major modern accounting firm or run a small business out of your home office, you're always looking for new and better technology that can simplify steps, streamline processes, and increase productivity – all while ensuring you're delivering the best value for your customer.
In this article, we'll look at the latest trends in accounting software and discuss new technologies in accounting. From traditional solutions that are back in demand to leading-edge technologies, there are many types of technology used in accounting today. Each of the technologies covered below are making a significant and lasting impact on the future of accounting.
Claim Free Guide: Trends Accounting Professionals Need to Know
Outsourcing
Let's start with a once common practice that's again become an emerging accounting technology. Outsourcing is a quick and economical solution for leveraging a third-party labor pool that can handle some basic or even specialized accounting tasks.
Outsourcing technologies enable firms to take on work without having to use in-house staff. Large and small accounting firms can keep clients happy without taking on the time and expense of recruiting, hiring, training, and paying for new full-time employees.
With better technology solutions, more general accounting procedures are being completed by outsourced vendors. This also enables the firm's internal teams to focus on core business objectives and developing areas of expertise.
But firms must be diligent when choosing an outsourcing partner. Many vendors have developed poor reputations for low-priced, low-value services. When ForrestBrown and AccountancyAge asked over 100 decision-makers at accounting firms across the UK about how they use – or plan to use – outsourcing, nearly three-quarters (72 percent) agreed that "outsourced accountancy services can sometimes have a bad reputation. And still, over two-thirds of respondents (67 percent) said they will consider outsourcing "'high-value services' their firm couldn't offer in the future."
Learn more about outsourced accounting solutions at Business.org.
Automated Solutions
Historically, accounting firm automation was used to simplify processes that were tedious, repetitive and time consuming. The top benefit of automation was improved productivity, especially in areas like reconciling data across systems. Another key benefit was the accuracy of data, as software is much less likely to commit the type of minor errors that can slip by people performing the same task
Today, the benefits of automation include providing data on the performance of various products or features. By gaining a real-time understanding of what customers' want from their accounting firm, it's easier to plan more effectively and make sure you're offering products and services with increasing demand.
Learn more about automated accounting solutions at Botkeeper.com.
Artificial intelligence (AI) and Machine Learning
Artificial Intelligence takes automation to the next level by quickly consuming and interpreting massive amounts of data, as well as providing analysis of the data.
Machine learning is used to develop algorithms that learn patterns in accounting tasks to help reduce mistakes and avoid having to look for errors. It's also useful in conducting audits and developing predictive analytics that can be used to forecast trends.
By utilizing new technologies in accounting, like more sophisticated AI and machine learning software solutions, firms will be better positioned to make informed decisions based on data that reflects the evolving changes of the business.
AI will also play a more important role in customer service, as interactive functions like chat can now be available 24/7 to assist clients.
Learn more about AI and Machine Learning at BQE Core.
Advisory Services
While automation, AI and machine learning all leverage technology to improve performance and enhance the client experience, when it comes to customer service, human interaction is still the most effective way to work with clients and achieve the best results for all parties.
In fact, by combining the capabilities of technology with the institutional knowledge and active listening skills of trained professionals, modern accounting firms can offer advisory services that provide clients with a broader range of products and even customized solutions.
Providing the opportunity for accounting firms to expand their offerings beyond number crunching is just one of many reasons advisory services continue to experience significant growth. Firms can now offer financial advice based on real-time data that can provide rich, detailed insights to help clients make better informed decisions. These advisory services also encourage clients to develop stronger, more trusted relationships with their accountant or firm.
Learn more about advisory services at Bookkeepers.com.
Cloud-based Software
Cloud-based technology solutions have become increasingly popular at accounting firms, as the software can be used to provide a wide range of valuable offerings, from creating workflows and managing projects to tracking inventory.
There was a time when firms almost exclusively relied upon on-premises solutions, but these systems often required a long deployment cycle and dedicated staff. The continued optimization of modern accounting software has given firms the confidence to migrate an ever-increasing number of operations to cloud-based software.
While data security used to be an issue of concern, today's cloud-based solutions offer comprehensive security services, from multi-tiered authentication to extensive network redundancy to secure backup.
Learn more about cloud-based software solutions at Right Networks.
Blockchain
Blockchain technology is still new to some in the industry, but it has quickly grown in consideration and application because of its similarities to a digital ledger. With blockchain, all transactions are recorded and distributed across an entire network of computer systems, creating an unprecedented level of transparency.
Blockchain technologies are especially suited for the accounting industry because records cannot be hidden, forged, or manipulated, and every transaction is recorded with a unique and unchangeable cryptographic signature.
While the primary role of blockchain technology in accounting is to maintain a ledger with vital financial information, it can also be used for the transfer of the ownership of assets in a secure and verifiable manner, with other new services to follow.
Learn more about blockchain solutions for accounting at The CPA Journal.
Online Payment Solutions
As the future of accounting continues its shift toward digital transformation, online payment solutions are faster and more secure than they were even a few years ago. Digital payments make it easier for companies to set up regular and recurring automated payments while reducing the costs associated with traditional manual payments such as printed checks.
More than four in five Americans used some form of digital payment in 2021, and all indications are that the practice will become even more ubiquitous in the years ahead. Digital payments are popular because they are fast, easy, and provide a level of convenience that is welcomed by consumers and companies alike.
Digital payment technology leverages AI and machine learning to improve the speed, accuracy, and security of transactions. This enables companies to not only reduce costs, but also continually optimize efficiency as usage continues and optimizations are incorporated.
Learn more about online payments at CPACharge.

As technology continues to rapidly transform the accounting business, it's important to know how technology and software can help your business stay competitive and capitalize on your expertise.
The Ignite blog is an official publication of the Kansas Society of CPAs, Copyright 2022. Reprinted with permission.
THANK YOU TO OUR SPONSORS & PARTNERS IN ACCOUNTING EXCELLENCE!
Would you like to showcase your business by sponsoring the Ignite blog? Click here for more information.