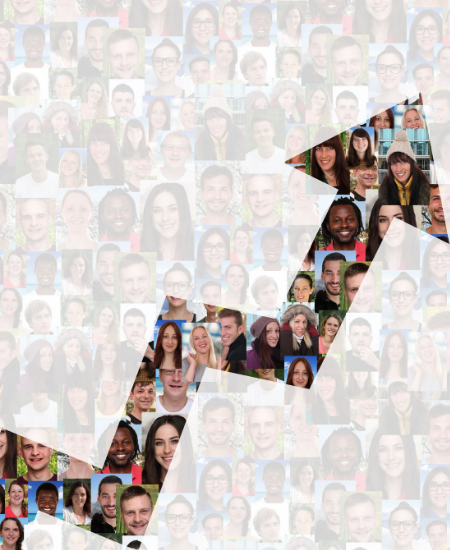 Developing the Firm's People, Processes, and Profit
December 12, 2021
A KSCPA Ignite Blog by:
Kathy Esper, MBA, PCC | Business and Leadership Coach
This time of fast-moving change requires leaders and their people — across many industries — to manage in a depth and breadth of ways that have not been experienced before.
As a managing partner, or a partner in the accounting firm, your ability to assess both benefits and costs to the firm from a strategic perspective is likely the most valuable information you have. It provides you with a clear, concise road map that shows where you are headed; illuminates where the firm, including business measurements, its leaders and up-and-coming leaders, is now; and where each area is moving the firm toward.
As a managing partner, this allows you to see where you are on track and where the business might benefit from a shift. Don't stop there though; capturing information from a client perspective is worth its weight in gold and has the potential to attract new clients, strengthen growth, and even retain major clients.
If one or more of your objectives —or return on investment measures — in these areas is off course, do you want to continue doing things the way you have been doing them? Or, could this information be pointing your firm's people and processes in a new and stronger direction?
These types of questions, and the measurements they yield, are gold for the firm; they provide a road map that points you in the direction you are moving. Once you have this information, you can more accurately assess things such as:
Whether or not you want to continue moving in this direction or if some course correction may be beneficial.
Which of your managers are close to ready for partnership, and how you can best prepare them for success.
If a business area in your firm may be added or outsourced that would make a significant difference to the firm and its clients.
If the firm can offer a new service to bring in a new stream of revenue with a strong profit margin.
What might happen if you do not have the ability to course correct. Where do you go from there? Is that challenging news, or could it be pointing you in a direction you had not considered before?
These types of business evaluations illuminate where the next level of value and growth for your firm, its people, and its clients will come from. Whether these measurements yield information that is satisfying or illuminate challenges is only the beginning.
The managing partner and leadership team now have concrete data to assess and discuss, data that often provides information about where your major clients are with respect to client satisfaction. Having this information allows the team to discuss where the firm is — both as individual partners and managers, as well as a firm — and illuminates where you are headed. Is this a direction you are intending to move toward, and should you continue to move in that direction?
Ideally, perspectives from the leaders, climbing leaders, and human resources leaders create a solid evaluation that covers the bases. Partners and promising leaders will benefit most by having leaders with a breadth and depth of knowledge from across both the business and people sides of the house.
Accounting firms possess a valuable ability to broaden and deepen business engagements with their clients. How effectively is your firm leveraging this ability? Most experts do not have this opportunity because their industries simply do not lend themselves to extend the business relationship in this way. It is a distinction that can make or break retention and/or growth of well-established clients of your firm. If not monitored, it can impact even the strongest partners and managers.
While most accountants do very well at developing client relationships, not all recognize their full potential as account managers, and this is an important distinction.
Across the firm — from the newest managers to the strongest of partners — how do you develop, grow, and teach account management skills? This is important particularly when things get busy, as this subtle distinction can make all the difference in the world. Questions to consider include:
Where do you stand with your clients in this area?
Where do your partners and managers stand with their clients?
How do you know who truly has the ability to be a solid account manager?
Why and how do you measure the distinction in value to the firm that your account managers bring?
How and when do you ask powerful questions to strengthen your partners and managers? Is it a regular practice, or is it something that you get to when you have time?
Managing partners have so much on their plate that there often is not time to do everything. It is the reality of the time that we live in, but this is important. It is important to the firm and to the continued growth of your partners and managers. It also affects the value to your clients.
I encourage you to answer these three questions within the next two weeks:
Where are your major clients happy, and where might they be wanting for more? Who, if anyone, is unhappy?
If you are tracking and measuring performance in this area, what is one thing you would like to see improved, even just a small amount?
If you are not tracking and measuring performance in this area, where are you tracking and measuring? Can the measurements be transferred to begin tracking client satisfaction/retention/growth?
Deepening relationships across the firm with clients in this area builds account management skills and practices that can only strengthen the existing foundation and may very well yield more business with clients in other areas.
Your firm is speaking to you — how deeply are you listening?
Kathy Esper, MBA, PCC, is a business and leadership coach who has worked for 30+ years across a variety of industries, including accounting, with a focus on developing people, processes, and profit.
The Ignite blog is an official publication of the Kansas Society of CPAs, Copyright 2021. Reprinted with permission from the Massachusettes Society of CPAs.
THANK YOU TO OUR SPONSORS & PARTNERS IN ACCOUNTING EXCELLENCE!
Would you like to showcase your business by sponsoring the Ignite blog? Click here for more information.