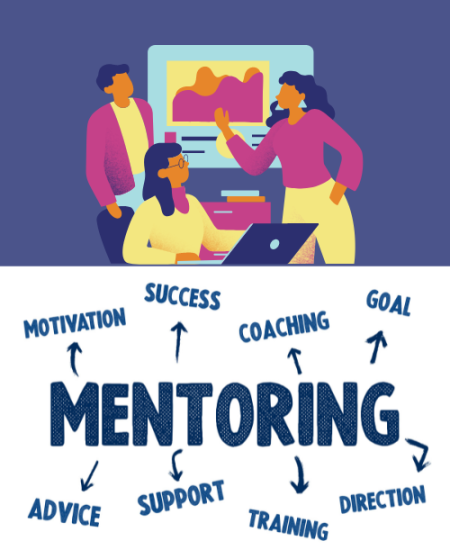 Filling the Pipeline: The Impact of Mentorship on Youth Success
May 24, 2023
As the leader of a mentoring organization, I have seen the power of friendship in action for three decades. When I started at Big Brothers Big Sisters Kansas City (BBBSKC) 31 years ago, life and work were quite different. The evolution of cell phones and computers and the introduction of social media have changed the way we interact with friends and coworkers, but one thing has never changed…the importance of human connection.
Deep, meaningful, one-to-one friendships can change the course of someone's life. At BBBSKC, quite simply, we create friendships that wouldn't naturally exist. But not just friendships, we are talking about long-term, meaningful, life-changing friendships between young people who want and need a mentor and adults who are willing to share time. We partner with our parents/guardians and work alongside our Big Brothers and Big Sisters to clear the path to the biggest possible future for every Little Brother and Little Sister we support. In the Kansas City metro, we support nearly 1,200 Little Brothers and Little Sisters.
We just got back the results of our impact survey last week. Here are a few highlights:
-99% of Littles say that they like their Big.
-91% of Littles say spending time with their Big makes them feel better about themselves.
-80% of Littles say their Big has had an impact on their career interests.
-76% of Littles have made progress towards developing their future plans.
But it is not just the Littles that are seeing and feeling the impact. We hear repeatedly that being a Big is a highly rewarding experience that keeps them connected to others in a meaningful way. Here are just a couple of quotes we received:
"Being a Big has changed my life for the better. I truly believe there is nothing more special than getting to help someone recognize how capable, wonderful and loved they are. I am so grateful for BBBSKC and that opportunity"
"Being a Big has not only impacted my Little, it has also impacted me. I have learned so much about myself as an adult and as a Big. My Little has taught me what it means to truly love with all your heart no matter what circumstances life puts you through."
Mentorship can be just as powerful in a workplace setting. Everyone needs someone that they can talk to, that will help them become the best version of themselves, that will share a new perspective, that will recognize their potential, that will believe in them when they don't think it's possible, and that has walked the path before them so they don't have to do it alone. Finding a professional mentor is an important step for any up-and-coming leader.
I have had many mentors on my path to becoming CEO. I encourage each person to embrace the opportunity to both become a mentor and be a mentee.
There are young people in your community waiting for a Big Brother or Big Sister through our mission, and you may have an opportunity to influence someone to choose a career in accounting, while having a great time building a relationship.
There are also friends, family members, and coworkers all around you who will also enjoy the power of your friendship and a meaningful human connection with you. Friendship is a powerful thing. Don't take it for granted!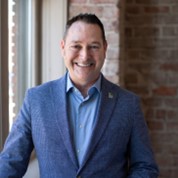 Micheal Lawrence, CEO
Big Brothers Big Sister of Kansas City
Micheal Lawrence began his career at Big Brothers Big Sisters in 1992, serving as a Case Manager. Prior to coming to Big Brothers Big Sisters, Lawrence worked with runaway children and was inspired by observing a relationship between a Little Brother and Big Brother. During a time of extreme crisis, the only adult that this young person cared about was a volunteer in the Big Brothers Big Sisters program.
After five years as a Case Manager, Lawrence moved into managing all special events for the agency from 1997 -2007. Lawrence also served as the Program Director from 1999-2004, during which time he implemented new program management systems and created a computer-based volunteer enrollment system that reduced volunteer processing time from 91 to 27 days. In 2002, the position of Associate Executive Director was created to prepare for the CEO position.
Lawrence became the CEO in 2007. During his time as CEO, he has led the agency to become one of the fastest growing Big Brothers Big Sisters agency in the country, increasing the number of children served by more than 80%. Under his leadership, BBBSKC has been recognized as one of the top performing BBBS agencies in America, earning the prestigious Gold Standard Award and Agency of the Year Award four times from Big Brothers Big Sisters of America.
Lawrence serves as a Big Brother in the Big Brothers Big Sisters program himself and has been matched to his Little Brother, Jesse for more than fifteen years.
The Ignite blog is an official publication of the Kansas Society of CPAs, Copyright 2023.
THANK YOU TO OUR SPONSORS & PARTNERS IN ACCOUNTING EXCELLENCE!
Would you like to showcase your business by sponsoring the Ignite blog? Click here for more information.