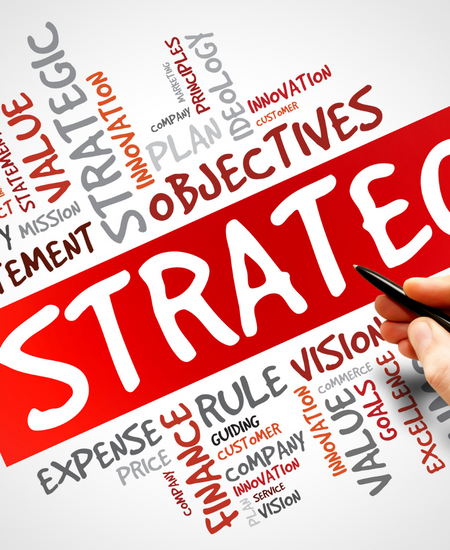 KSCPA Board of Directors Strategic Planning Retreat Recap
August 25, 2022
A KSCPA Ignite Blog by:
Danielle Hologram, CAE, President & CEO, KSCPA
The KSCPA Board and staff met for our annual strategic planning retreat in mid-July. The retreat is a way for us to reflect on what the KSCPA has achieved together over the last year while we also consider how we can reimagine and reinvent ourselves to deliver membership value into the future. This process includes frank conversations about what we can realistically achieve, including deciding what we need to stop doing. In addition, we challenge ourselves to take bold and creative steps to ensure that we are future-ready.
This year we were thrilled to return to our engaging and fun in-person retreat after two years of remote retreats. The retreat was facilitated by Tom Hood, CPA, CITP, CGMA, EVP, Business Engagement & Growth, AICPA, who unfortunately had to join us remotely, and his team member Ryan Wey acted as his in-the-room facilitator. Tom and Ryan guided us through our strategic discussion where we took a wholistic view of the KSCPA through:
Hindsight: Capture learning and insights from your past
Foresight: Understand the key future trends and their associated opportunities
Insight: Review for insights into the current state of the KSCPA and profession - its strengths, challenges, opportunities, and threats.
Future: Co-create a Bold Future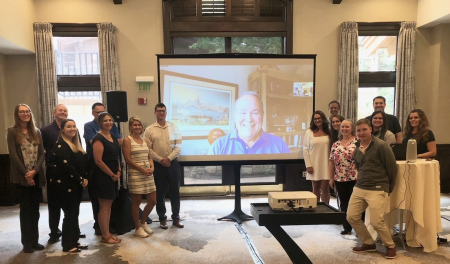 We focused on strategic initiatives to strengthen the four pillars of membership value and support our vision: "To be an inclusive community that connects, innovates, advocates, and learns."
We had a great discussion on enhancing member experience and connectivity. We are continuing our efforts to personalize your KSCPA membership to ensure members are receiving the information they want and need from the KSCPA. We added a question to the renewal process to get further insight into what members value the most. We are working on a Did You Know? messaging campaign to better highlight member benefits, such as: leadership opportunities to help make a difference in the profession, connection to a network of peers across the state and beyond, and connection to the next generation of CPAs through our pipeline initiatives like the INSPIRE Business Camp.
We will continue to help our members navigate trends to be innovative and future-ready. Monitoring and communicating trends on the horizon and new practices for success in our Ignite Blog, News & Notes Friday e-newsletter, social media posts, Knowledge Hub and learning offerings are a few ways we help members stay current.
Advocacy is a key focus of the KSCPA, and we are working to enhance the visibility of our legacy of advocacy efforts. It is critical for CPAs that live and work in our state to have a voice in protecting the CPA License. We will continue to monitor critical issues & work with legislators & regulators to provide expertise.
We are reimagining how the KSCPA offers opportunities for learning and CPE. We are planning to host satellite viewings of KSCPA virtual CPE conferences at designated locations in the state beginning this fall. These pop-up CPE locations will offer an opportunity to connect with peers locally while still allowing us to secure industry experts for our events. We are also partnering with other state societies to provide our members with broader and more specialized learning options.
Fostering and supporting the next generation of CPAs is critical to the future of the KSCPA and the profession as a whole. We are continuing our efforts to promote the profession and increase the pipeline. We are holding the KSCPA INSPIRE Business Camp again on October 21, 2022, at the University of Kansas and invite our members to participate through sponsorship or volunteerism! The INSPIRE Business Camp is a one-day camp to help high school students learn about the exciting career possibilities an accounting degree and CPA designation offers! We are working to leverage our past camp success to build out a CPA & Board ambassador program to get into high school classes, career fairs, and college intro classes to promote the profession further.
Reflecting on the board's engagement and energy at the retreat, I am thankful to serve the KSCPA and its dedicated members. The leadership team is committed to providing membership value well into the future. I encourage you to leverage the resources the KSCPA offers, engage in KSCPA activities, and connect with your KSCPA team!
Speaking of the KSCPA team, a lot goes on behind the scenes to ensure KSCPA runs smoothly and provides members with the programs and services they have come to expect. The KSCPA staff strives not only to meet those expectations but to exceed them. We continually look for ways to increase efficiencies while staying ahead of industry and professional trends to give our members the resources to excel. It truly takes all of us working together to make it all happen. Read on to see who we are, what we do, and where we do our KSCPA magic.
President/CEO
785-264-5203

Executes KSCPA's strategic plan.
Orchestrates KSCPA leadership's vision to be a community that connects, innovates, advocates, and learns.
Promotes and protects Kansas CPAs' interests and livelihood.
Monitors key issues.
Builds strong relationships with regulators, policymakers, educators, and future CPAs.
Plans and coordinates KSCPA Conferences and education-related events.
Oversees the KSCPA Learning Hub, which includes programs for building the accounting pipeline, leadership development, and CPE.

Danielle graduated from the University of Kansas with a B.S. in journalism and mass communications, joined the KSCPA Team in 2011, and became a Certified Association Executive (CAE) in 2019. Danielle works remotely from Lawrence and the numerous locations her KSCPA responsibilities take her.

Chief Financial Officer
785-272-4386

Oversees all financial aspects of the Society, Educational Foundation, and the Political Action Committee.
Handles human resources, day-to-day operations of the KSCPA and ensures the administrative office's smooth and efficient operations.
Acts as the staff liaison with the IT consultant, independent audit and tax services provider(s), and the KMAAG Board of Editors.

Karen has a hybrid schedule, working remotely from Topeka and holding down the fort at the KSCPA office in Topeka. She graduated from Emporia State University with a B.S. in business, became a CPA in 1999, worked 13 years in public accounting, and joined the KSCPA Team in 2010.

Manager, Analytics & Monitoring
785-272-4526

Monitors technical topics in the accounting profession at both the state and national levels.
Identifies when issues arise requiring member communication or further analysis and discussion with the CEO and volunteer member committees.
Serves as the Ethics Committee Liaison and is actively involved in monitoring legislative activities.
Collects, performs and monitors data analytics for KSCPA.

Rita graduated from Washburn University with a B.S. in business administration in accounting and joined the KSCPA Team in 2011. Rita works remotely from Topeka with her furry four-legged assistant Lucy.

Membership & Marketing Coordinator
785-272-4306

Works to sustain the vibrancy of KSCPA through effective membership recruitment, cultivation, and retention.
Creates engagement opportunities for members, including member experiences at KSCPA events, conferences, and other membership activities throughout the year.
Works collaboratively with chapter leaders to support chapter activities.
Coordinates Peer Groups.
Creates and distributes marketing, publications, press releases, and social media.
Works with sponsors and KSCPA partners for conferences, events, blogs, Knowledge Hub, and the job board.

Liz graduated from Kansas State University with a B.S. in business administration in marketing. She has worked in various non-profit/association management capacities for over 25 years, joining the KSCPA Team in 2020. Liz works remotely from Manhattan but loves to connect with members in person and virtually as much as possible.
The Ignite blog is an official publication of the Kansas Society of CPAs, Copyright 2022.
THANK YOU TO OUR SPONSORS & PARTNERS IN ACCOUNTING EXCELLENCE!

Would you like to showcase your business by sponsoring the Ignite blog? Click here for more information.