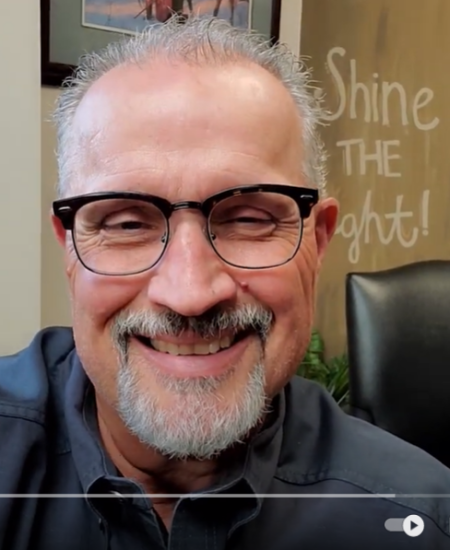 The Road Less Traveled: What a Career in Accounting Has Taught Me
September 29, 2022
At a recent KSCPA conference, Scot and KSCPA staff talked about attracting students to accounting, which led to an enlightening conversation about connectivity at all levels, the twist and turns along the career path, and how no journey is the same. We thought those stories should be shared. Therefore, in this month's blog, Scot is helping kick off a KSCPA Video Series, Taking the Road Less Traveled: What a Career in Accounting has Taught Me. Each month KSCPA will feature a different accounting professional sharing a brief video addressing things like how they got started in accounting, where it has taken them, unexpected twists and turns they have encountered along the way, the importance of connections made (especially through KSCPA) and any other words of wisdom for those charting a course in the accounting profession.
A KSCPA Ignite Blog by:
D. Scot Loyd, CPA, CGFM, CFE, CGMA, CNC, Owner, Loyd Group, LLC
Growing up in a small-town banking family, we were always connecting with people in the community! It was just second nature for me as a student to work with people by mowing the thirty-plus yards in a summer with my brother or handling the two paper routes we had for a few years in Sedan, Kansas. My dad and mom made sure we were always taking care of people and working hard. I believe working with people when I was young gave me a foundation to continue that when I decided to pursue accounting instead of banking at Tabor College.
If you would have told me in college, I would have experienced all the things I have over the last forty years through my accounting career, I would have asked what are you smoking? It never once occurred to me that accounting required working with people; I chose accounting because I loved doing my accounting packets in high school accounting classes with my best friend. Who, by the way, became a CPA also.
I started my career in Independence, KS, at Yerkes and Michels, CPAs by working on just about anything a small town CPA firm tries to tackle. This gave me a broad foundation for experience, especially in the local government audit area and oil and gas taxation. When I moved to Emery, Pearman, and Stuart, CPAs (now Swindoll, Janzen, Hawk, and Loyd, LLC) in McPherson, Kansas, they had about the same clientele. You always wonder if you made the right move as a young person of 25 years old, but I would say yes. In the first hour of talking to the partner I would be working with, he said if everything works out, you will take over my partner position in the firm. At twenty-five years old, that didn't even seem comprehensible! But, it ended up transpiring.
Any career has its ups and downs and hours of overtime when trying to build a business. I remember the first four years after becoming a partner at age twenty-eight, working over 3,000 hours a year. After about the fourth year of this, I went to the partners and said I couldn't keep this up. I had a relatively large tax practice and an audit practice I ran after tax season was over for the rest of the year. I remember writing a letter to the partners asking if I could go full-time government audit in August of 1993 or if I would have to do something else. They agreed to let me try this, but I know they were a little skeptical of my decision because small firms did not specialize, especially in government auditing, at this point in time. Not knowing that this one decision would set me on course for an unbelievable journey.
This decision allowed me to become the Chairman of the KSCPA Government Audit and Accounting Committee, which exposed me to national speakers coming to Kansas for the KSCPA Government Audit and Accounting Conference, which at that time had almost 300 attendees. I met George Scott, a partner at Deloitte and Touche, who just happened to be a speaker at the KSCPA GAAC and Chairman of the AICPA Government Audit and Accounting Committee (GAAC). He asked if I would be interested in joining the AICPA GAAC in November 1995. I told him you don't want someone from a small town in Kansas…but he didn't give up calling me three times. With my partner's blessings, I decided to take on the challenge, going to my first meeting in January 1996 in Tampa, Florida, not having a clue what I was in for. This one decision set the course for the following committees and activities:
AICPA Government Audit and Accounting Committee
Auditing the State of Kansas as a subcontractor with Deloitte and Touche
AICPA PCPS Technical Issues Committee (TIC)
AICPA Professional Ethics Executive Committee (PEEC)
AICPA Government Accountability Committee
Becoming a Co-Author with Mike Crawford on all the government publications for CCH for seven years
Speaking on Ethics over 130 times across the USA
Being involved at all levels with the National Intergovernmental Audit Forum and serving on several task forces with the Comptroller General of the United States, Gene Dodaro.
Many other speaking and committee activities.
Don't take those little decisions lightly. You never know where you might end up in your career over the next 30 or 40 years. Most recently, after COVID, I had the idea to start a virtual firm since there was no one to take over the governmental practice at Swindoll, Janzen, Hawk, and Loyd, LLC. So, the partners again allowed me to take the governmental practice on my own in starting the Loyd Group, LLC. This is another crossroads in my career at sixty-one years old that will be amazing to see where it leads. I believe meeting people, seeking God for guidance in my life every day, and not being afraid of taking on a GREAT ADVENTURE has provided me with a career in accounting that I would never have dreamed of sitting in accounting class at Tabor College.
We want to hear your story! If you would like to share your journey, we would love to have you contribute your story. Contact Liz Gaume, KSCPA Membership & Marketing Coordinator.
The Ignite blog is an official publication of the Kansas Society of CPAs, Copyright 2022.
THANK YOU TO OUR SPONSORS & PARTNERS IN ACCOUNTING EXCELLENCE!

Would you like to showcase your business by sponsoring the Ignite blog? Click here for more information.