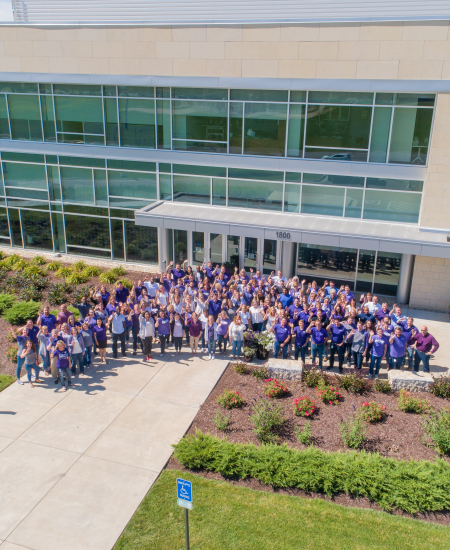 Wellness Leave is the New Sick Leave
May 19, 2022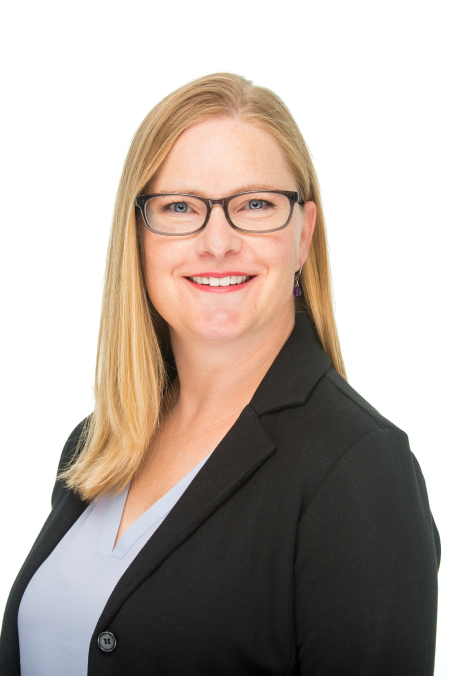 A KSCPA Ignite Blog by:
Jill Trego, Vice President of Culture & Engagement, Kansas State University Foundation
How one Kansas organization is redefining the way its works by embracing what its employees really wanted post-pandemic.
Looking back, I didn't think it would be a big deal.
When we made the decision at Kansas State University Foundation to reimagine our sick leave as wellness leave, I considered it a new way to reframe an old-school benefit. It was such a simple switch. It didn't cost the organization any money -- the leave was already a liability "on the books." A handful of quick changes to our existing leave policy, including a search and replace, and we were ready to share the update.
The difference? It came down to one word: wellness. That simple word change turned our thinking about leave use on its ear at a time when our 140-member team was craving a change.

Like all organizations, the pandemic changed us. That was clear when our staff returned to in-person work in June 2021, and it was even clearer by the fall. With the Great Resignation in full swing, we were losing employees at a higher rate than we had seen in a decade. We did engagement surveys and exit interviews, and we learned that employees' reasons for leaving were as different as the people themselves.
We had to start somewhere, so we looked at our existing benefits to see if they still made sense in a post-COVID world. It turns out, some didn't. People still used their sick leave at a low rate and carried huge balances. Yet, we saw people frustrated, burnt out, and struggling to take care of themselves and their families.
Then one day, a manager mused aloud, "What if we called sick leave wellness leave?" And it clicked. We had to rethink an old benefit for a new era. Here's what we did and why we think it's working:
We embraced something our employees now value: Wellness. The pandemic caused us to prioritize our health like never before, and that didn't change when we returned to the office. Gone were the days of sick martyrs being celebrated for straggling into work and pushing through their illness for the greater good. Now, the greater good wants the germs to stay at home. At the same time, employees were thinking more proactively about health. We gave people permission to use their leave not just to get well but to stay well. Their old sick leave could be used in new ways, like attending a day-long yoga class, taking an afternoon off to get a massage, or recovering from the rigors of a half marathon they ran over the weekend.
We normalized the "mental health" day. Taking a mental health day was always a thing, but let's face it, most of us talked about it in hushed tones. Ditto for taking time off to see a therapist or acknowledge that you have depression or anxiety. It was time to stop whispering and remove stigma. When we addressed mental health explicitly in policy, employees began talking about mental health more openly and using leave time to address it. We've had employees take leave to see a counselor, take a refreshing hike or stay home to recharge. And we are proud of them for putting on their oxygen mask first!
We kept what was working about WFH (Work from Home). Many of our team members didn't like the isolation -- or sometimes the extreme multitasking – of working from home. Yet, it was clear we lost something when we returned to work. When our homes and offices were one and the same, there were some new freedoms. We cut the grass on our lunch breaks, turned over a load of laundry between meetings, and chopped vegetables to throw in the Crockpot at 3:15 p.m. For many of us, it was the first time we could customize our work to fit the demands of our personal lives rather than the other way around. We may never be able to wear shorts to a Zoom board meeting again, but we are looking for ways to offer our employees more freedom by formalizing flextime, flexible scheduling, occasional remote work, and fully remote positions.
We're still learning and evolving, but our team is excited and giving the changes positive reviews. Our employees post about their new perks on social media and are getting a lot of envious attention. Turnover has slowed, and we are optimistic that it will continue.
Our biggest takeaway so far? Words matter and the right ones can be especially powerful in rebuilding work culture.
The Ignite blog is an official publication of the Kansas Society of CPAs, Copyright 2022. Reprinted with permission.
THANK YOU TO OUR SPONSORS & PARTNERS IN ACCOUNTING EXCELLENCE!
Would you like to showcase your business by sponsoring the Ignite blog? Click here for more information.