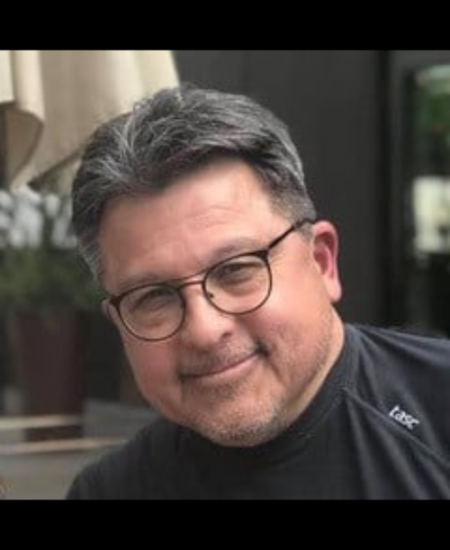 What Does D&I Really Mean to the D&I Guy?
October 18, 2022
A KSCPA Ignite Blog by:
Michael Gonzales, Principal at NE&E Diversity & Inclusion Consulting, Co-Founder of The National Diversity & Inclusion Consortium, and former Director of Diversity & Inclusion at Hallmark
I get that question a lot. So after many requests, asks, and my daughter, the 'blogging guru,' urging, I am putting my thoughts to paper with the intent to have a steady cadence of Diversity and Inclusion insights.
I thought this piece should provide a look into who I am; what influenced me, what instilled the character and conviction about people's right to be who they are and why I'm so damn passionate about D&I.
And while the theme of Diversity and Inclusion is fairly universal, what its essence is to each of us is deeply rooted in our personal experiences.
Talking about myself doesn't come easy, so here we go.
I know now that I'm a product of my parents' beliefs. Growing up, Mom and Dad constantly reminded my siblings and me that, "If you spend time talking about what you do, what you have done or what you want to do, it takes away precious time for just doing."

As I was going through my graduate program in Counseling and immersed in the theories of personality, counseling theories, analysis of research and multicultural counseling, I realized that a lot of what I was studying I had experienced somewhere before, but I couldn't put my finger on where…and it was driving me crazy. Where had I heard these principles? The complex theories and conclusions were familiar, but where and when had I been exposed to them? And then, finally, I remembered. It was what Mom and Dad had taught me and let me experience as I was growing up. Mom lived these fancy, class-taught theories every single day of her life, without fanfare. (She hated the limelight.) She would ask me,
"Mijo, why should people thank you for doing what we were put here to do? You should always be willing and help anyone without question. Look for the good in anyone regardless."
She would tell me to try and understand others' plight because that may help me understand what caused them to act the way they did, even if the way they felt and acted towards us hurt…this wisdom and message of empathy from a woman that had a seventh-grade education, that came to this country as a little girl and, if living today in this climate, may have been at risk of being sent back home because some of her family may have been undocumented.
You see, the ability to leverage the passion that I have for diversity and inclusion at this level wasn't possible until I stepped into this role four and a half years ago. When I moved into the position of Director of Diversity and Inclusion at Hallmark Cards Inc., I subconsciously began putting things that my parents taught me about the importance of appreciating people into play. My commitment and my passion is to work hard so that Hallmark achieves its objectives of having a diverse workforce in a work environment where Hallmarkers can bring their whole selves to work each and every day. Diversity and inclusion make good business sense!
But more than that it's about people, and even so, not just Hallmarkers, all people. By creating an environment of awareness, knowledge, acceptance and encouragement of one's whole self we can hopefully, by proxy, affect everyone that comes into contact with our company and its employees, and that message of caring can just keep spreading.
Mom always said that adults have the power to mold children and it could be for the good or not so good. She didn't like the word 'bad.' I remember mom and dad always working two jobs. Mom's most notable job was her daycare business. One day mom and I were talking on the phone, we talked almost daily up until the time she passed away (Latino's do that), and she told me that a couple had called and asked if she had any openings for their little one. During the conversation they shared with her that they were African American. A fact that was irrelevant to Mom, she'd take any baby, but to Amber's parents it was significant enough to mention. Mother said she did have an opening, but also let them know that their little girl would be the first African American child at her daycare. The girl's parents and mom thought it was worth trying for Amber's sake. Mom also reminded me of the ritual that the little boys had when a new girl arrived. They would beg mom and argue among themselves as to who was going to be the new little girl's 'partner.' The partner showed the girl where to hang her coat, where to wash up, they would sit with her at lunch, take her out to play, nap etc. And then of course the next day they could care less about the girl and go about their business. Mom said the morning Amber arrived she saw these little four and five-year-old white boys fighting over Amber.
"No one is born hating another person because of the color of his skin, or his background, or his religion. People must learn to hate, and if they can learn to hate, they can be taught to love, for love comes more naturally to the human heart than its opposite." –Nelson Mandela
Mom knew the environment that was the best for her 'babies' and that they were to understand that people/kids are equal. She was very protective of the daycare's environment, always making sure they would be comfortable being who they are and feel good about sharing what was special about them, whether it be language, their home, neighborhood, food…whatever made them, them.
Another time, I saw mom's accounting book, which was actually a three-ring binder. I could see where she hadn't raised her rates for some families in years and other families hadn't paid her for months and months. I was curious as to why and she said, without hesitation, "This is about my babies. I'm not going to turn them away because their parents are going through tough times, besides they bring milk when they can or flour for my tortillas."
Mom had to triple the number of tortillas she made weekly so that she could send some home with the kids because they wouldn't eat bread. They wanted Aunt-Carmen-made tortillas!
The daycare was her small way to make the world a fair and better place. It was her calling and passion. I truly believe that she would have done it without any money and definitely without any recognition.
For the 25+ years she cared for her kids, only stopping when the pain from her cancer had become unbearable, she never once mentioned or expected any accolades or anything in return. She was embarrassed when one of her 'babies' would write in their college paper how important "Aunt Carmen" was in their lives, but she would talk for hours about the 2+ generations of her kids and their accomplishments. She was most proud when men and women she had cared for as children would bring their own kids to her. And they did so because they knew the values she had raised them with while they were in her care and wanted those same values instilled in their own children.
Most of her work and the impact it had, however, no one ever knew about…or so we thought until the day of her funeral when it was standing room only in the church, with people spilling outside. Her 'babies,' now grown men and women, came from all over the country (and even Germany) to say goodbye. She stayed true to her word that if you spend time talking about what you've done it takes away from 'doing.'
Why am I sharing these stories about my mom with you? Well, who I am, is who she was…. who I am is because of who she was. Some of the lessons she taught me, like the ones below, shaped me into whom I've become, and I couldn't be more thankful and proud.
Lessons Learned from Aunt Carmen/Grandma Carmen/Mom:
Don't talk or promote yourself or have someone talk about you, just 'do.'
Do what you do out of belief and commitment, hold on to and embrace the passion in your belly.
Don't be afraid to help shape the character of others by being a good example.
Be a positive disruption, feel comfortable with the uncomfortable and flip the narrative.
Feel okay to admit that you don't know everything about D&I, hell, I don't and I'm the D&I guy.
Lastly, always make extra tortillas to give to others.
Good thoughts your way.
This blog was reposted with permission from Michael Gonzales, who first wrote it in 2017 while the Director of Diversity and Inclusion for Hallmark Cards. It is just as relevant today as when it was first written. Since retiring from Hallmark, Michael has continued his work in diversity and inclusion through the creation of NE&E Consulting, focused on Diversity, Equity & Inclusion Consulting, Executive Coaching & Education. He is also a co-founder of the Diversity & Inclusion Consortium.
The National Diversity + Inclusion Consortium was established in Kansas City in 2014, when Michael Gonzales, Kirstin Hadel, and Derrick Nelson met for coffee to discuss their new positions in the world of D&I. What started out as three people meeting at a coffee shop quickly and organically, expanded to a little bit larger group at restaurants, and then to an even larger, and always growing, group that now meets at members' company headquarters. Based in Kansas City, the consortium has grown to over 500+ members (Associated with Kansas City), 450 (Tulsa) and 425 (St. Louis) affiliates, and advocates from 35 cities, 23 states and five countries. Our members work in a vast array of industries including private and public companies and corporations, local and national; non-profit organizations; local and national, educational institutions, hospitals and more. The primary purpose of the Consortium is to provide each other with insights and support in regards to D&I opportunities and challenges, by providing unconditional and authentic support in a genuine way.
KSCPA Membership & Marketing Coordinator Liz Gaume is a member of The Diversity & Inclusion Consortium. If you are interested in learning more or joining the discussion, click the link above.
The Ignite blog is an official publication of the Kansas Society of CPAs, Copyright 2022.
THANK YOU TO OUR SPONSORS & PARTNERS IN ACCOUNTING EXCELLENCE!
Would you like to showcase your business by sponsoring the Ignite blog? Click here for more information.